SMART FARMING TECHNOLOGY
Promoting climate-resilient agriculture in Moldova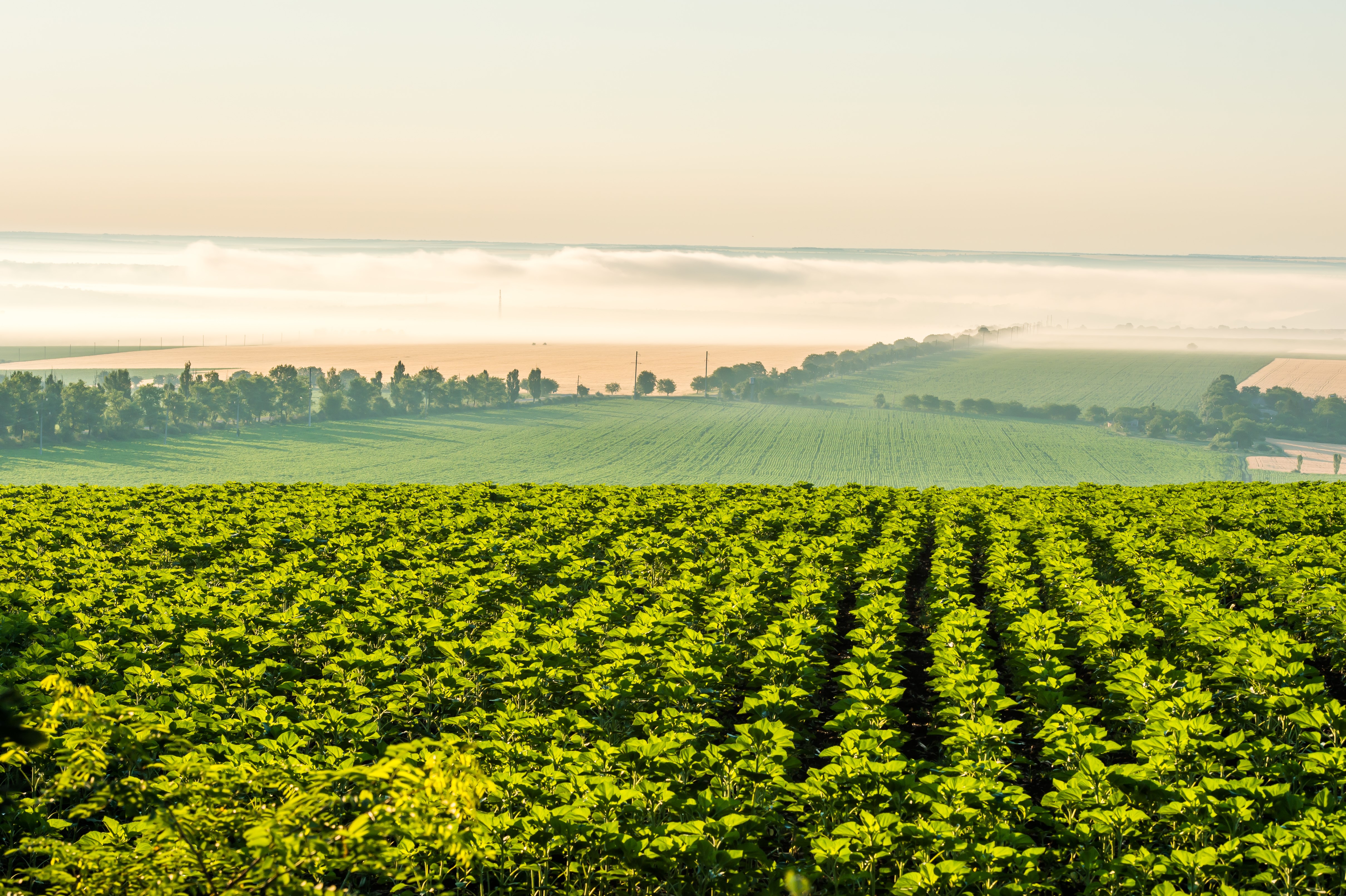 Moldova is a landlocked country in Eastern Europe; three-fourths of its land is used for food production. With extended droughts, temperature increases, decreased water reserves, and soil erosion, households reliant on farming have been the first to feel the impacts of climate change.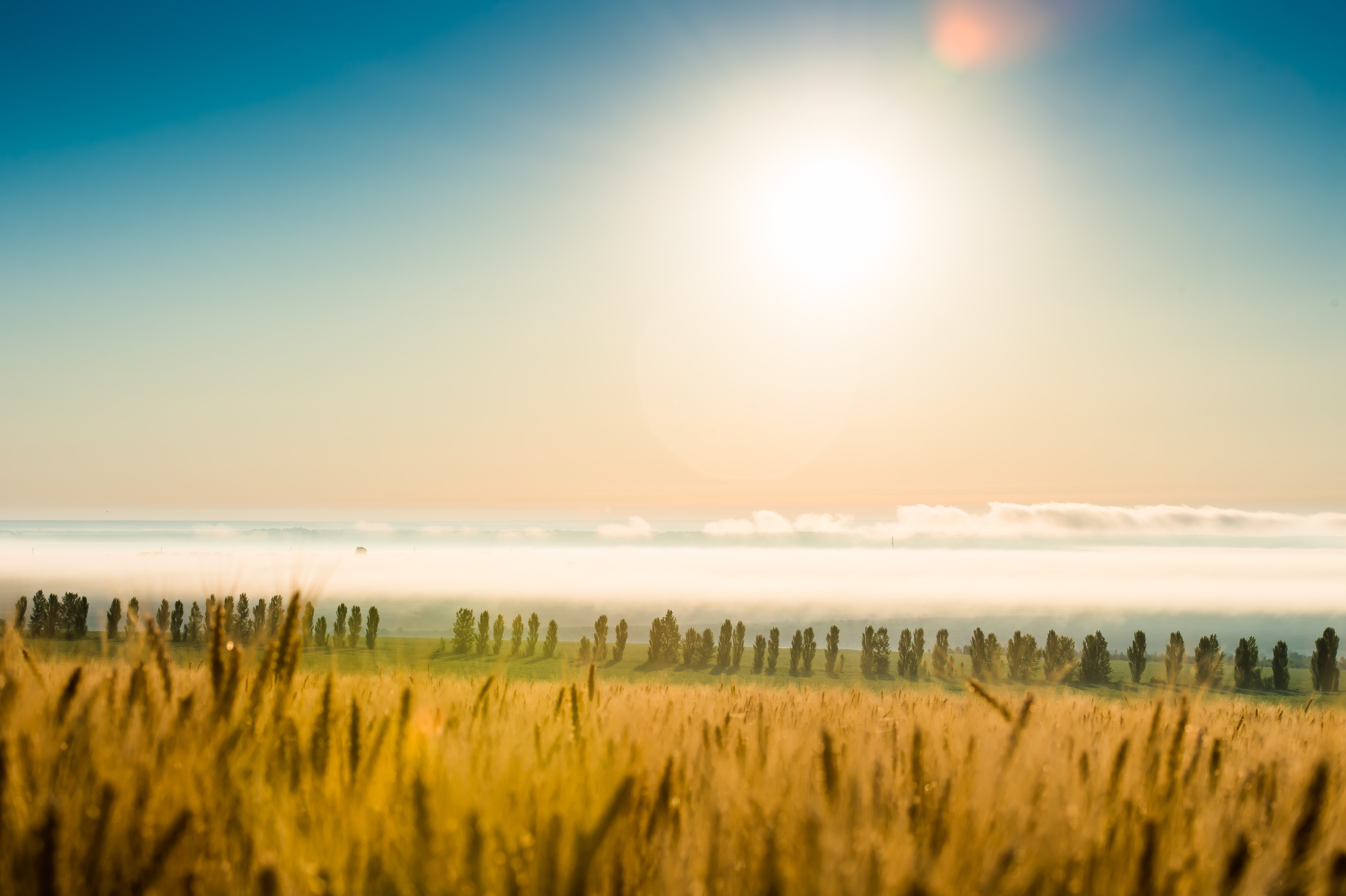 *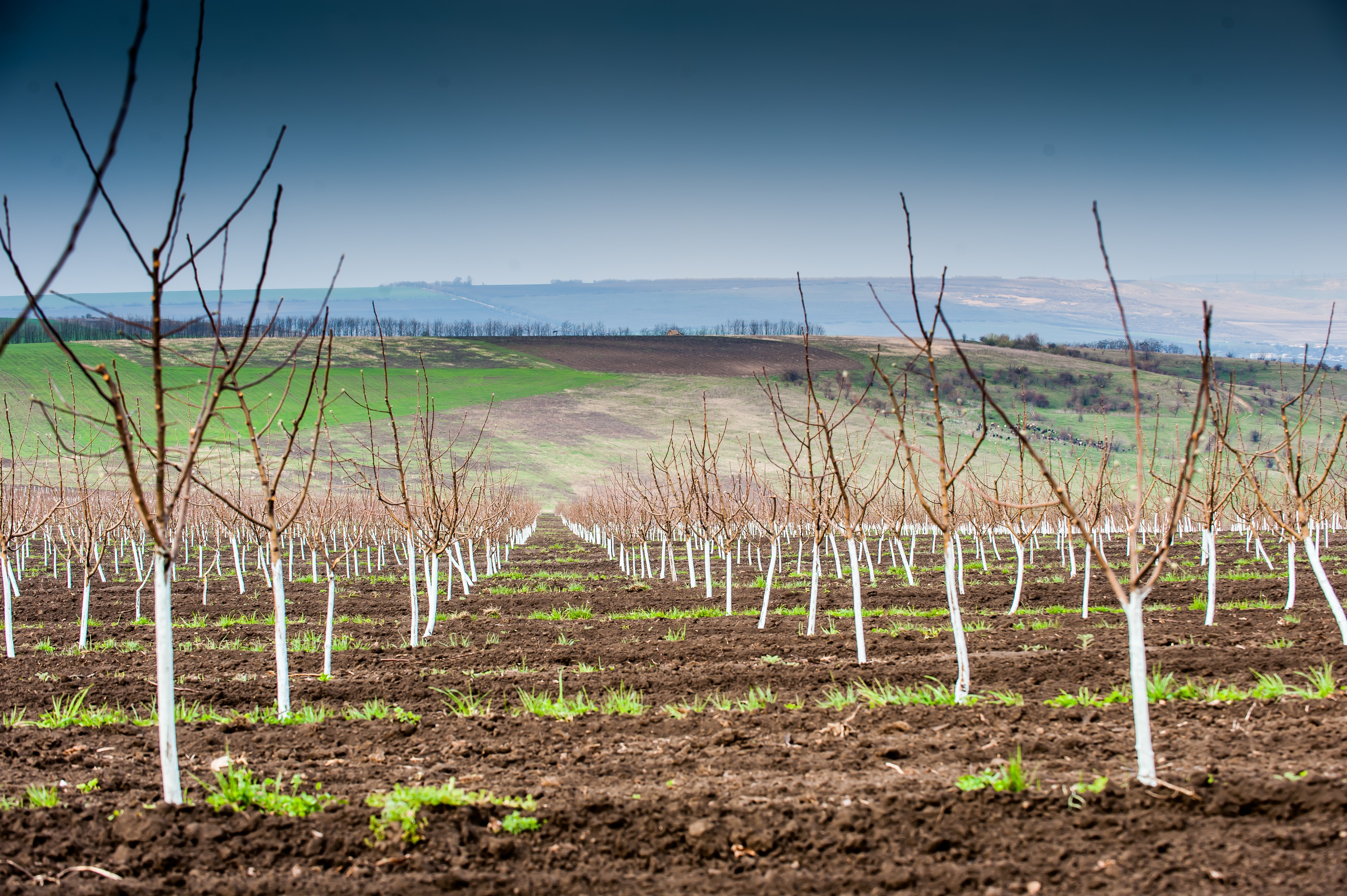 *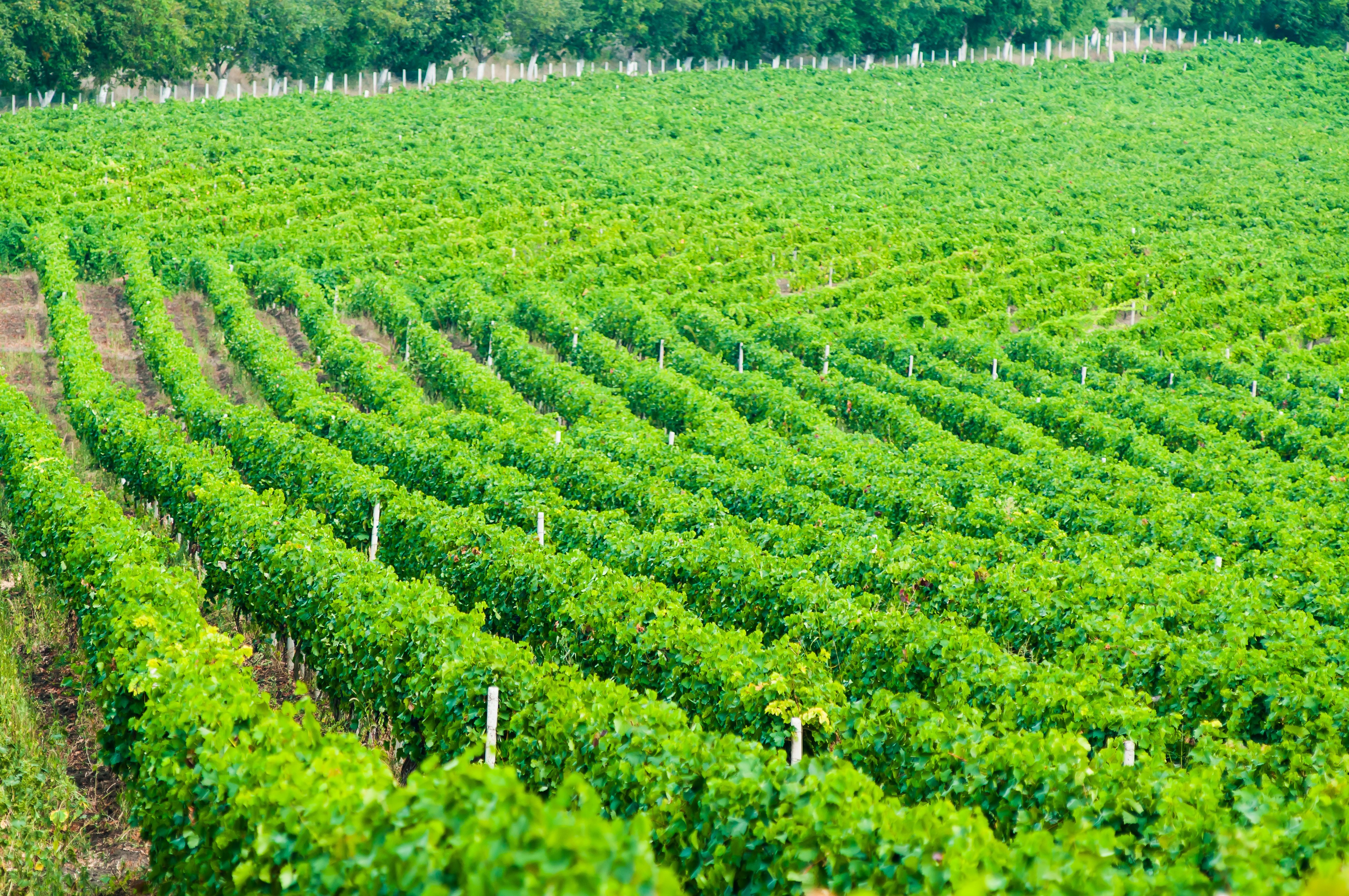 Strengthening Adaptive Capacity
The project "Supporting Moldova's National Climate Change Adaptation Planning Process", is responding to the needs of farmers, and is working to ensure that Moldova has a system in place for medium- to long-term adaptation planning and budgeting, with the aim to reduce the vulnerability in key sectors (particularly agriculture), to the impacts of climate change.
With funding provided by the Austrian Ministry of Environment via the Austrian Development Agency (ADA), and supported by UNDP Moldova, the project is being implemented by the Ministry of Environment's Climate Change Office. Working in three key sectors: agriculture, energy, and water resources, pilot projects are being implemented in six districts vulnerable to climate, in order to promote adaptation measures and catalyze their replication in other regions of the country.
Through the project's dedicated grant scheme to showcase innovative adaptation measures at the local level, three agricultural grants have been used to improve agricultural conservation practices, while helping to restore soil fertility. By promoting new agricultural technologies, like automated GPS navigation to increase the efficiency of pesticide and fertilizer application, or by using improved soil conservation methods and precision machinery, the overall objective is to develop farmers' climate-resilience.
Tilling the land for a fertile spring
In the North of the country, in the Fălești district, one of the grants provided funding to the group, Abilitate Agro LTD, to purchase a ripper and a precision no-till seeder. The ripper uses strong tines to loosen hard layers of soil - allowing the roots to grow deeper to access subsoil moisture and the precision no-till seeder deposits seeds in the ground more effectively - significantly reducing labor and related fuel costs.
"Practicing conservation agriculture requires three principles: First, reduced tillage. Second, keeping the soil cover with plant debris and the third, rotation of cultures." - Grigore Batîru, National Consultant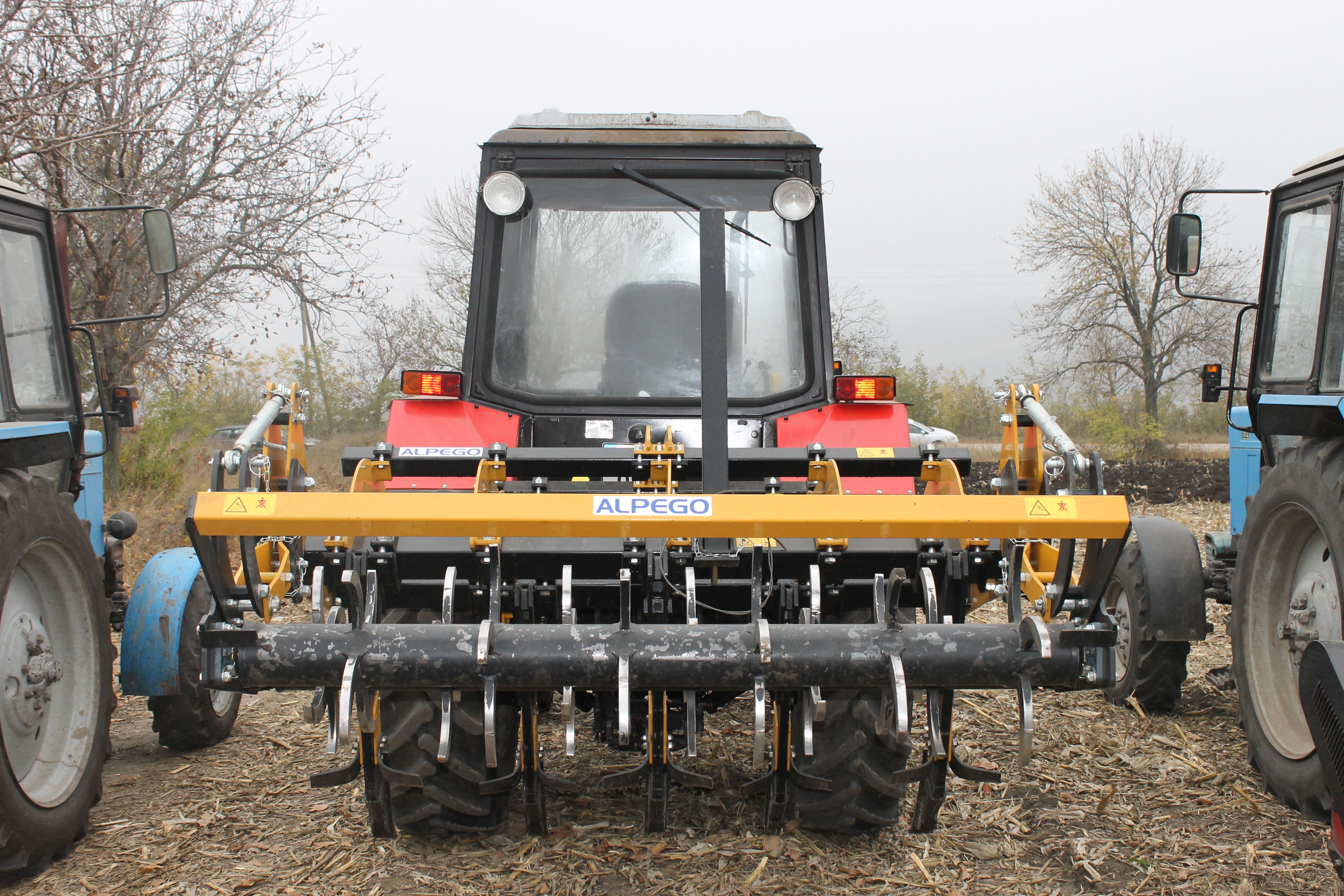 Covering 870 ha, 1,400 people are working the land, growing wheat, corn, barley, sunflower, and sugar beets. This grant allows them to enhance their climate-resilient, innovative tillage technologies - in turn benefiting the whole Călugăr village (population 2,178).
Introducing Efficiency
For Vasile Baciu, a farmer from Sadaclia village - located in the southern part of the Republic of Moldova - "great was our joy when we received notice that our grant was accepted". With the grant he was able to purchase advanced farming equipment and receive training in climate-resilient farming practices on his 347ha farm, comprised of subplots leased by over 200 villagers growing rapeseed, mustard, barley, wheat, corn, and sunflower.
With over 15 years of farming experience, Mr. Baciu found that, "After buying the equipment, in a limited timeframe we have noticed a higher quality of work, the quantity of gas spent per hectare has decreased almost twice and the employees using the equipment have a higher working spirit. [This support] allows us to look ahead with certainty, and make our future plans."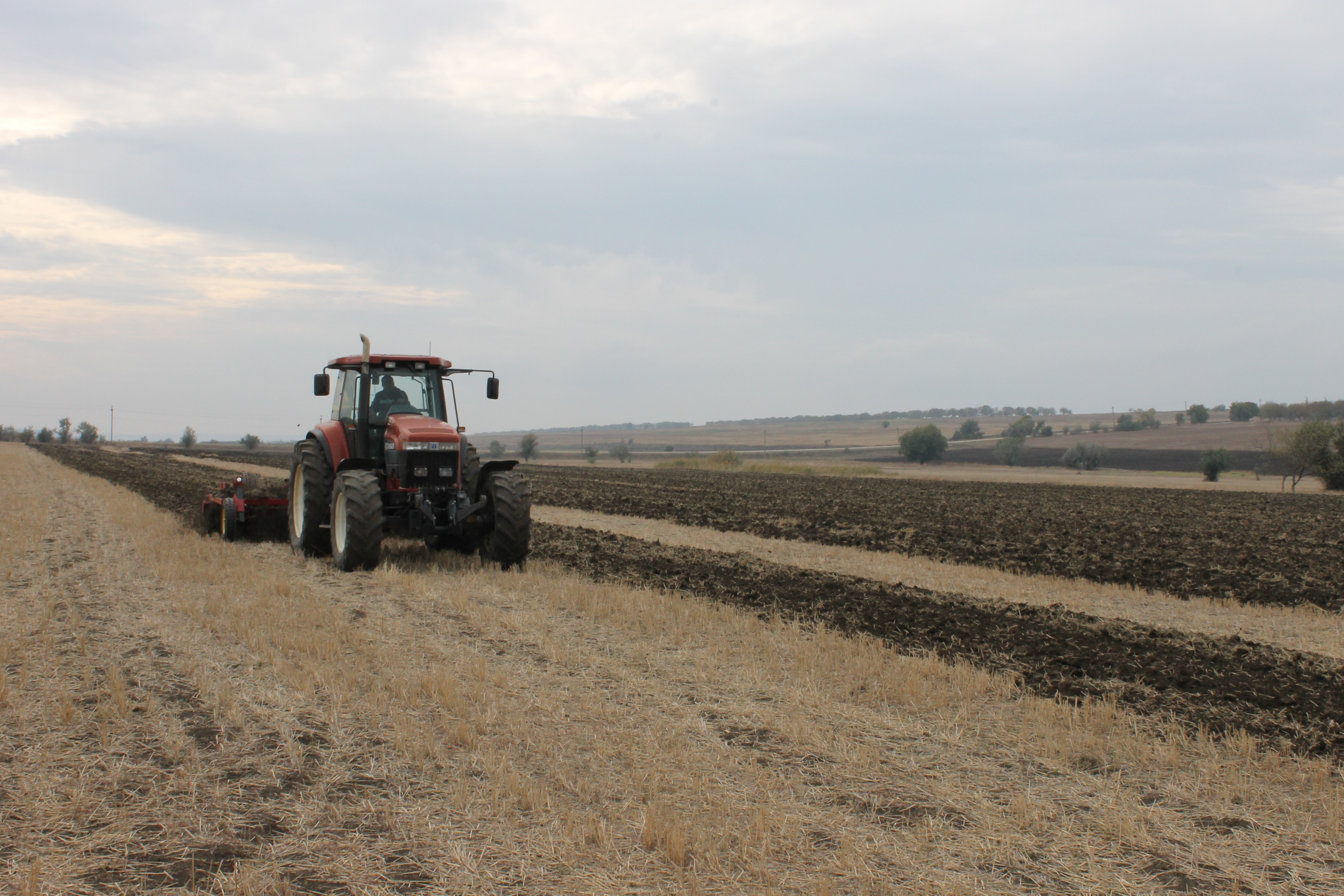 Guiding the Way
The adjacent community farming pilot project, LLC Sadac-Agro, was the 3rd recipient of the agriculture grants. The farm covers 8,000ha and is comprised of the individual plots of 1,100 villagers. Growing rapeseed, mustard, barley, wheat, corn, and sunflower, the farm also includes a vineyard and an orchard.
With their grant they were able to purchase a ripper and a GPS guidance system. Mr. Nicolae Prohniţchi, director of Sadac-Agro LTD said: "We were able to use the GPS auto navigation kit... for a uniform particle distribution without overlap. We are pleased with the purchased... primarily on account of savings resulting from their use and increasing quality work. For all farmers facing climate change issues, I recommend them to purchase this equipment, because they already are a necessity for farms in the country."
By promoting new agricultural technologies, like automated GPS navigation to increase the efficiency of pesticide and fertiliser application, or by using improved soil conservation methods and precision machinery, the overall objective is to develop farmers' climate-resilience.
National Adaptation Plans
Conservation methods like continuous no-till or minimum-till, crop rotation, and cover crops are keys to building healthy soils. Changing cultivation technology has required building technical skills and raising conservation awareness. In order to implement the right technologies, the Austrian Development Agency and UNDP experts have trained farmers on adaptation practices. Following the successful implementation of pilot projects, local producers are motivated to make plans for the future, applying technologies that contribute to adaptation, simultaneously enhancing food security and improving the welfare of rural populations.
As part of the NAP Global Support Programme, assisting Least Developed Countries (LDCs) to advance National Adaptation Plans (NAPs), the project is aligned with the NAP-GSP's aims to strengthen medium and long-term climate change adaptation planning as well as budgeting, with an emphasis on gender-sensitive approaches.
For more information on the ADA/UNDP NAP project, please visit the project website: www.adapt.clima.md and the project profile: adaptation-undp.org/projects/moldova-nap-process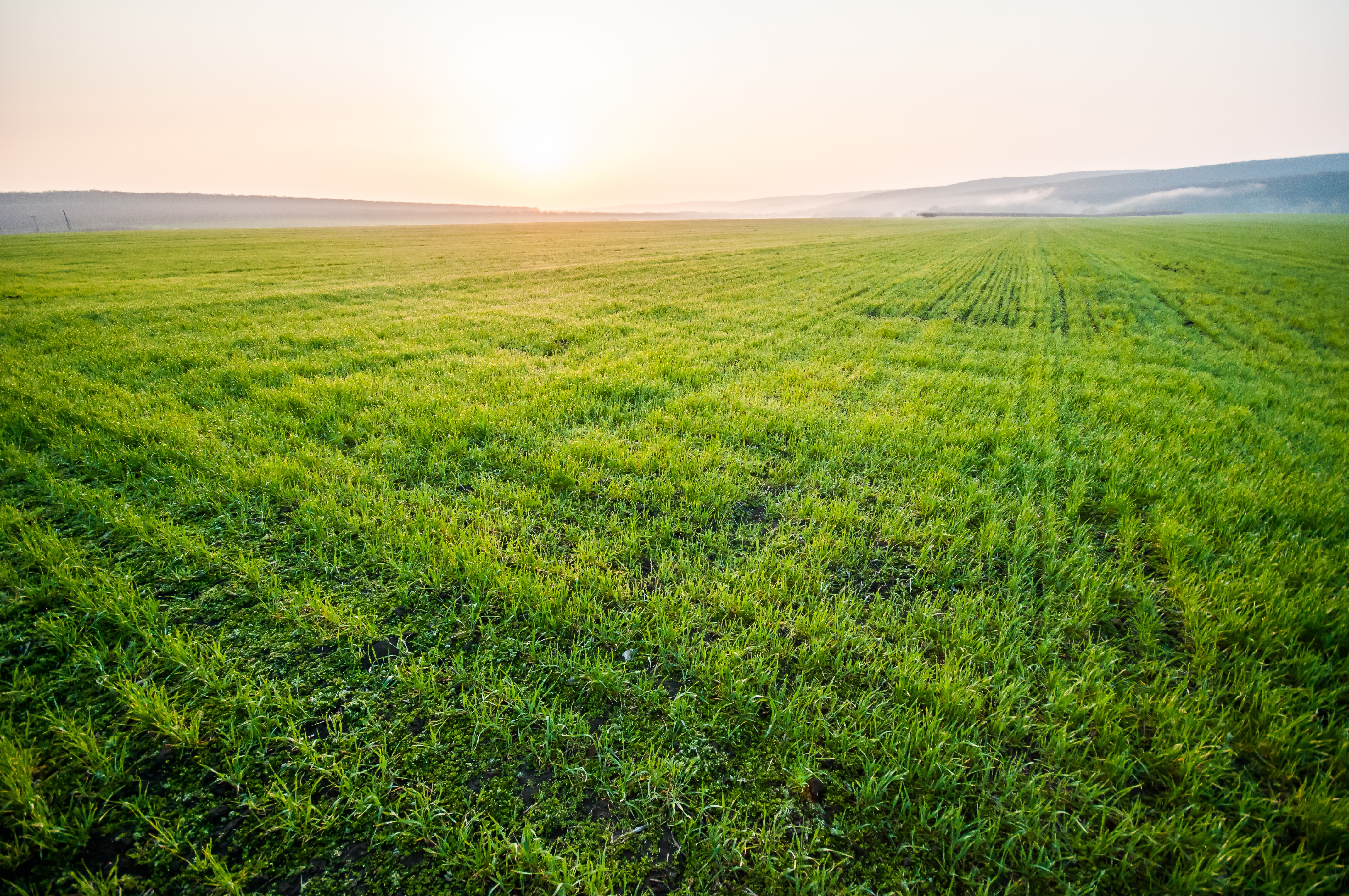 *

IMPROVING METEOROLOGICAL SERVICES IN MOLDOVA
Tailoring severe weather warnings for decision makers and the public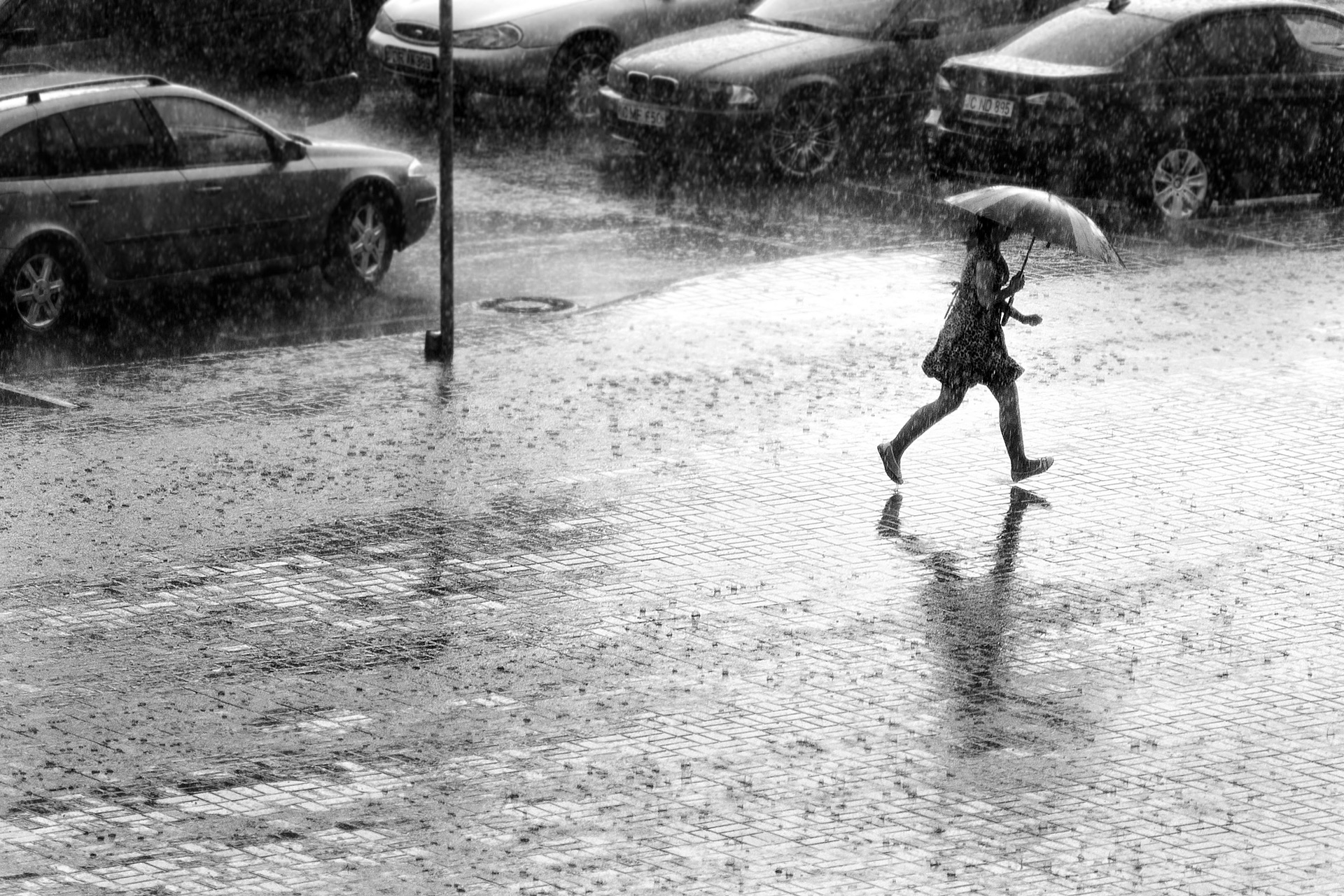 The Republic of Moldova, like many developing countries, is suffering from increasingly severe and frequent climate change-induced natural disasters, leading to losses of life and property. In January of this year, Moldova's people were tested by extreme weather and heavy snowfall. In south-eastern Moldova, snow accumulated over two days of blizzards, burying the country under a heavy cover of snow drifts.
Mitigating the hazards of these extreme conditions, a 'code orange' weather warning was issued for the southern and central part of the country 2-3 days prior to the snowstorm, letting people know to expect extreme snowfall and giving them time to prepare.
The accurate prediction proved that meteorological data can reduce the number of victims created by natural disasters, and safeguard against property damage. Early warnings of extreme weather phenomena, primarily via precise forecasts of weather conditions, allow people to adapt and prepare.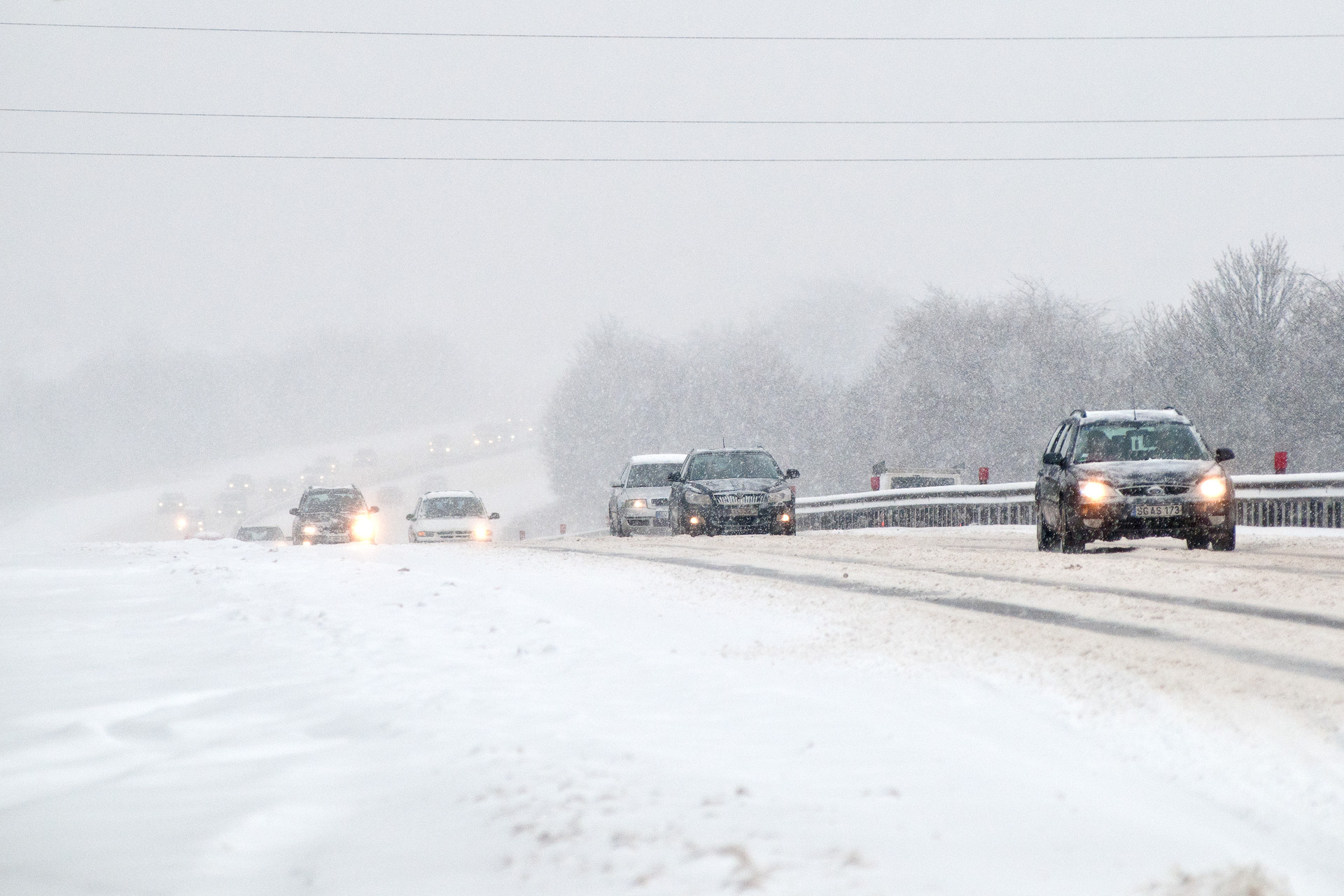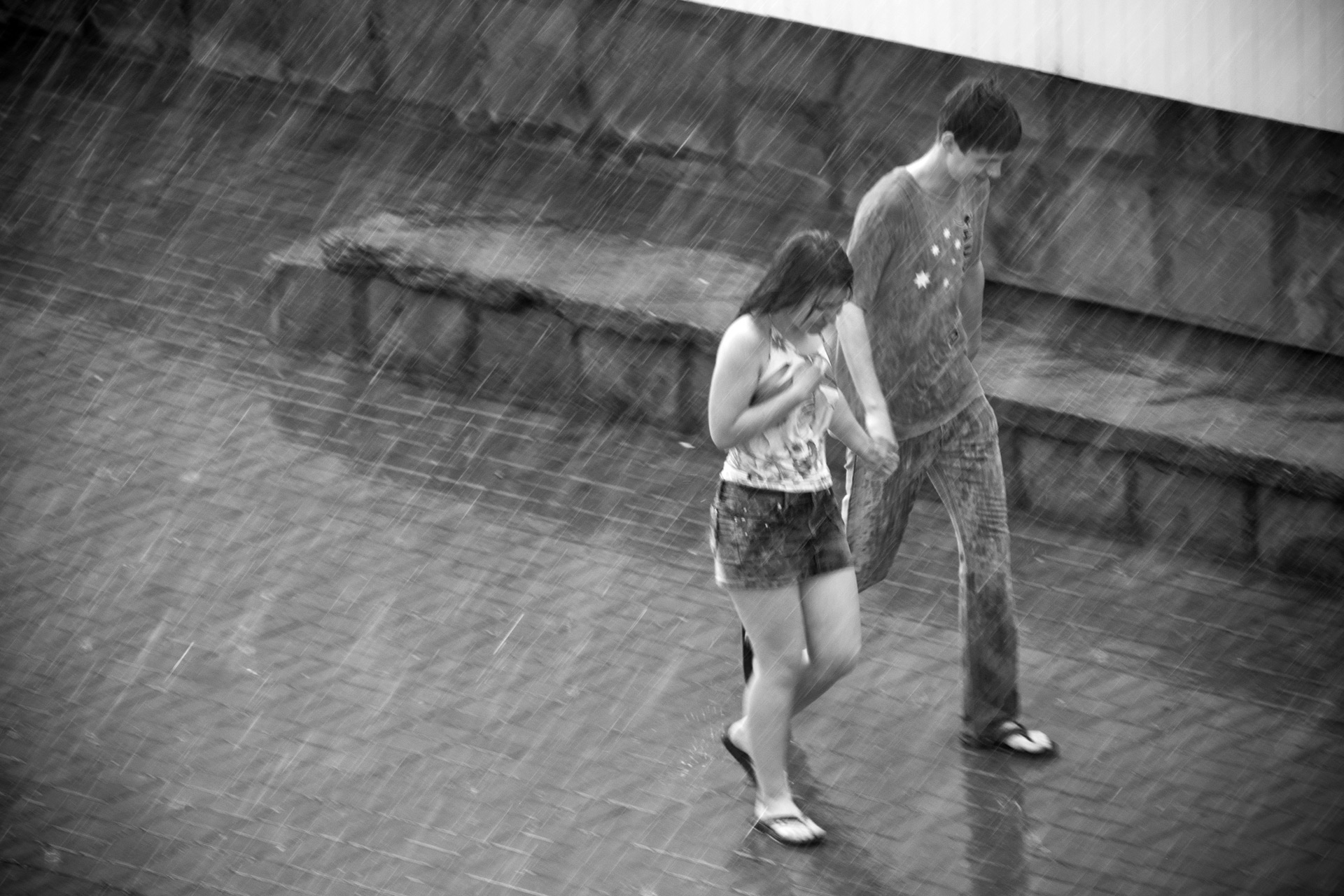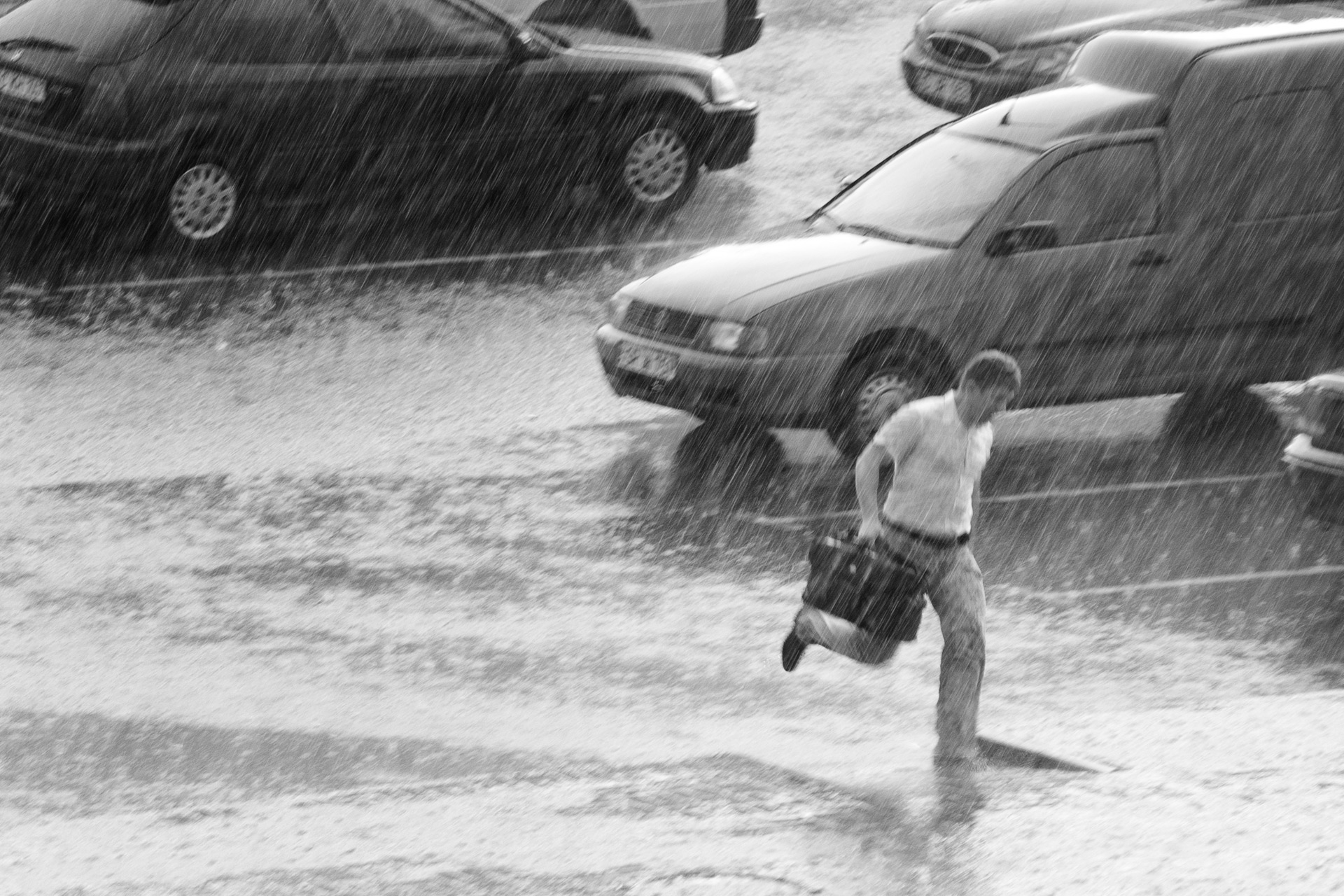 Before the January extreme weather manifested, a valuable partnership between the Hydrometeorological Service of Moldova (SHSM) and the Austrian Central Institution for Meteorology and Geodynamics (ZAMG) ensured that SHSM was able to predict and respond as well as they did.
Work to improve early warning systems in Moldova begins with the SHSM. SHSM is focussed on public weather services, early warnings, and climate services. SHSM understands that there is an urgent need to gather the data for multi-hazard forecasting and establish early warning systems. SHSM also recognises that getting the data into the right hands at the right time is imperative. That is why Moldova is undertaking a paradigm shift in national and local meteorological services, delivering advanced forecasts and warnings which are impact‐based and risk‐informed.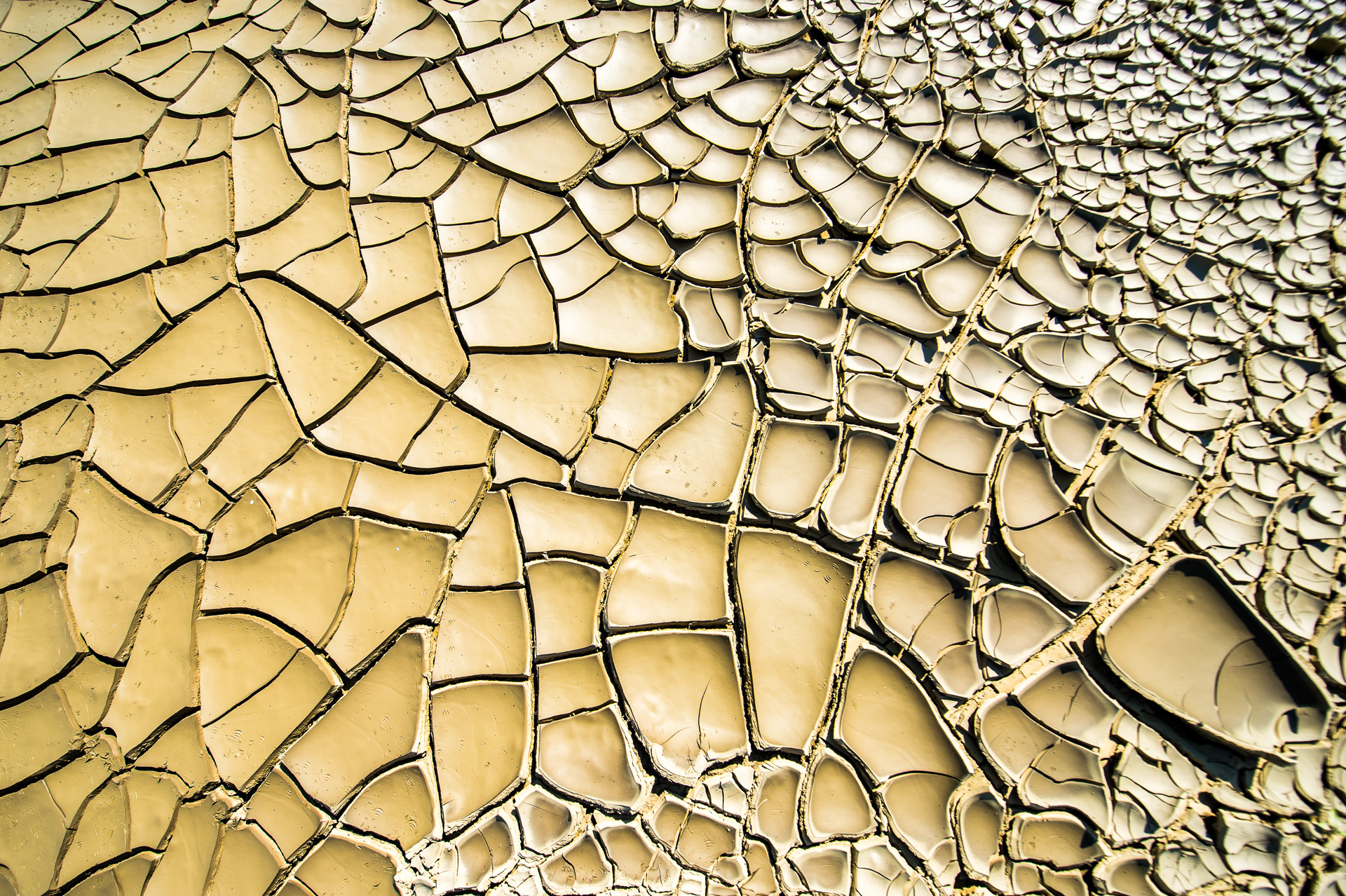 To advance this shift, the UNDP-supported project "Supporting Moldova's National Climate Change Adaptation Planning Process", recognised the potential value of connecting the expertise of ZAMG with the needs of SHSM. Implemented by Moldova's Ministry of Environment's Climate Change Office, and with funding provided by the Austrian Ministry of Environment via the Austrian Development Agency (ADA), the project was able to establish the ZAMG-SHSM partnership, which encourages the sharing of best practices in an environment of mutual assistance supported by disaster risk reduction drills, and explores ways to leverage their partnership's strength to benefit communities prone to climate change-related disasters.
One of the major outcomes of the ZAMG-SHSM partnership is Moldova's membership in Meteoalarm. Meteoalarm is a unique initiative by EUMETNET, the Network of European Meteorological Services, active in 35 countries in Europe and strongly supported by the World Meteorological Organization.
Meteoalarm is managed by ZAMG Director Michael Staudinger, who notes: "We travel more frequently, either on business or privately, and the exposure to risks abroad is greater than at home. Meteoalarm integrates all important severe weather information over Europe originating from the official National Public Weather Services across all participating European countries - ensuring that information is presented consistently to allow for coherent interpretation as widely as possible, with easy accessibility across languages and cultures."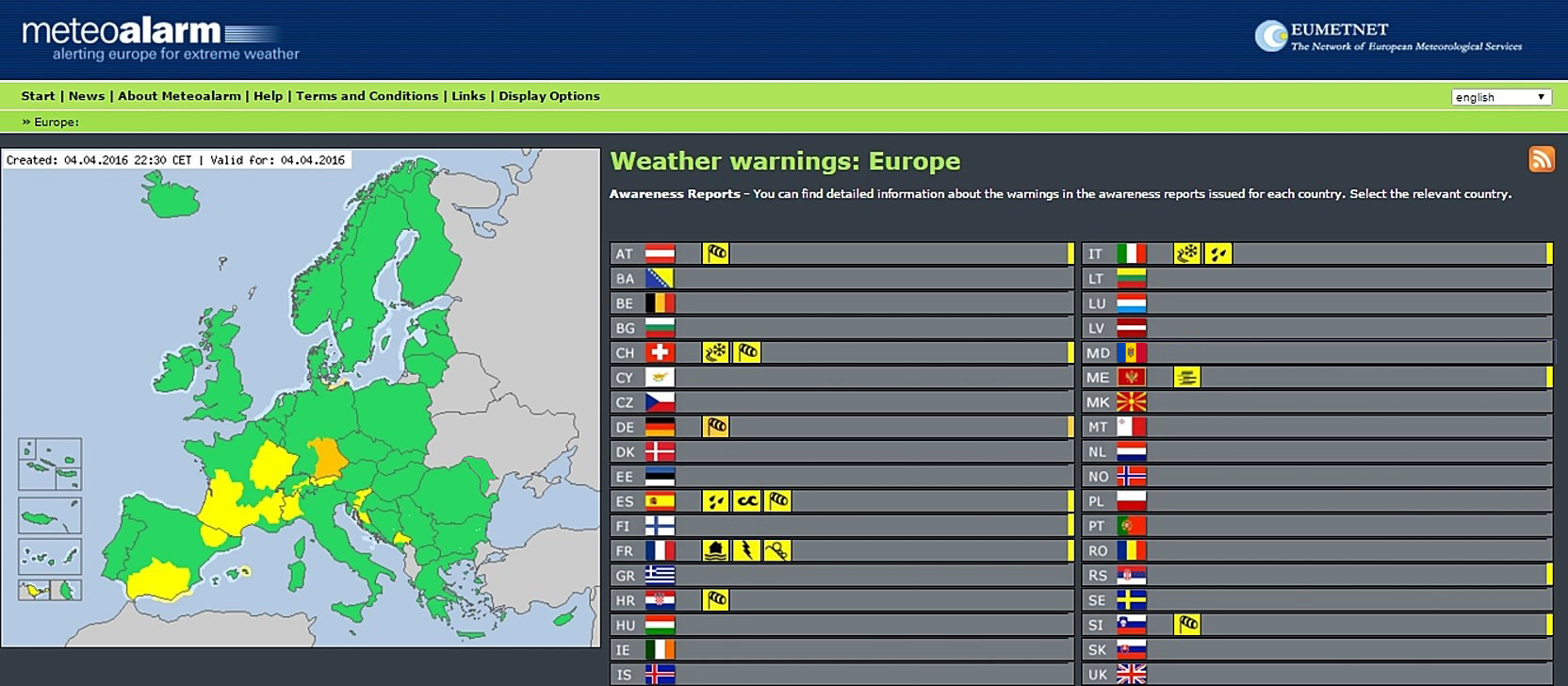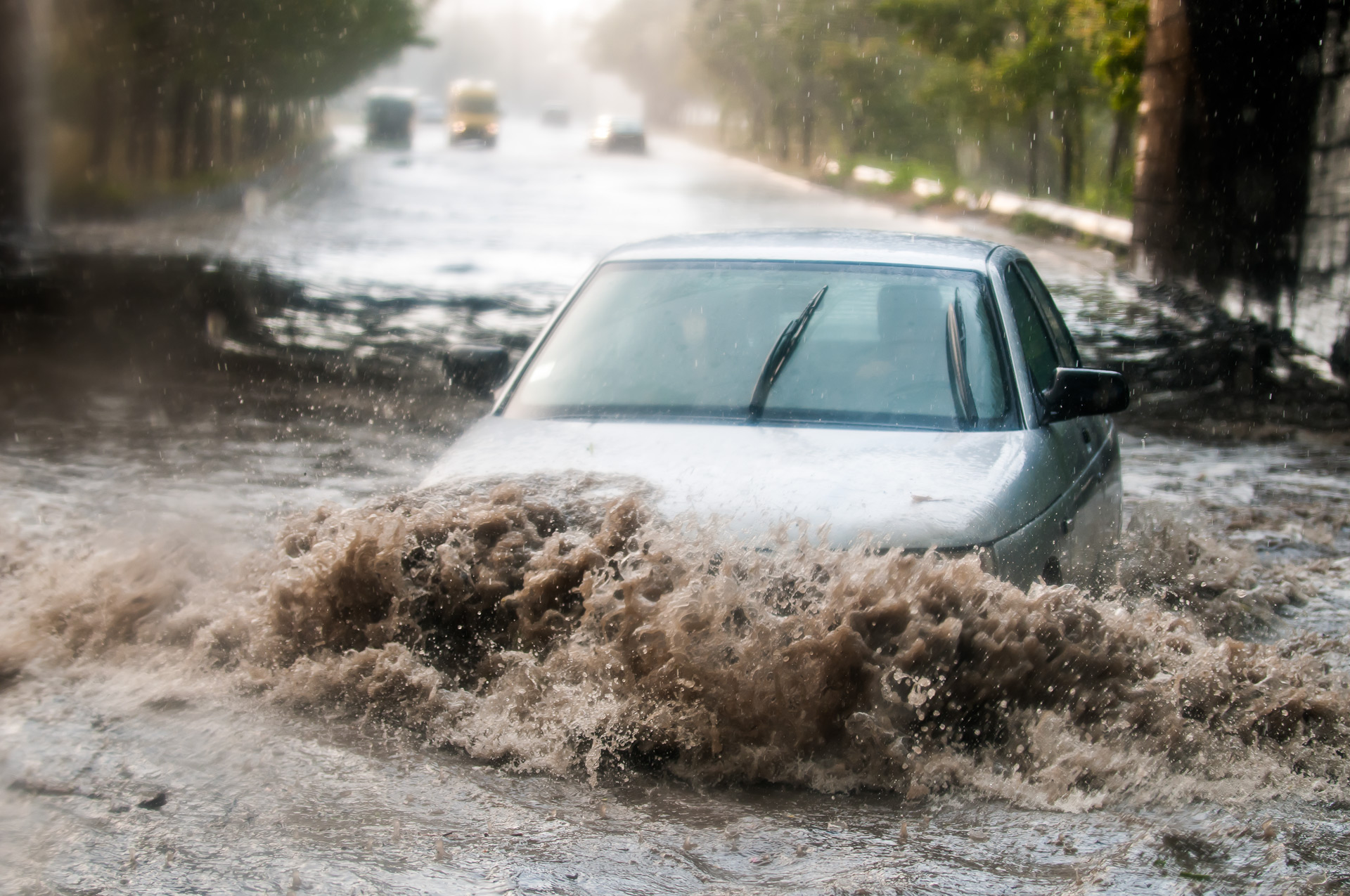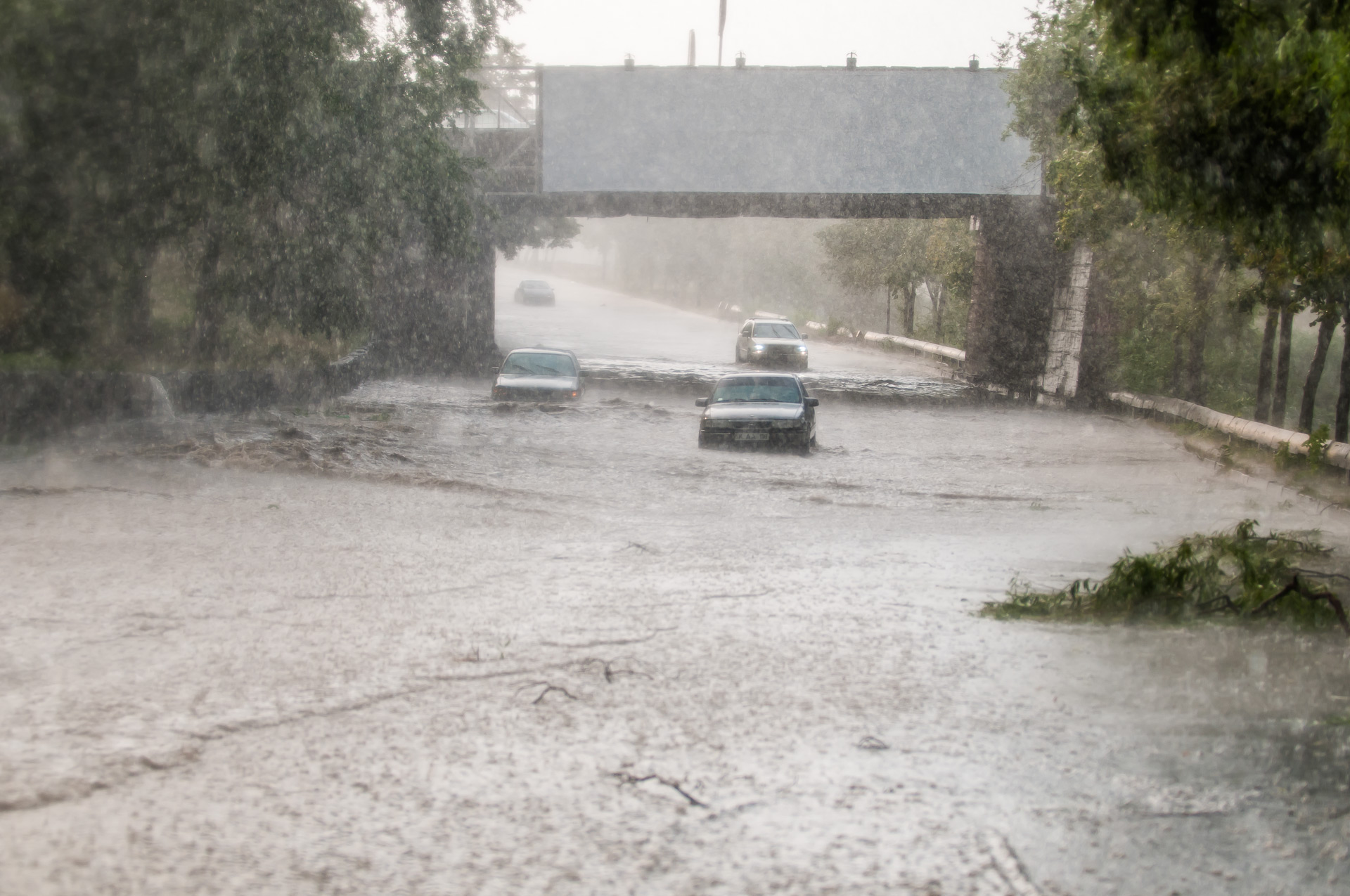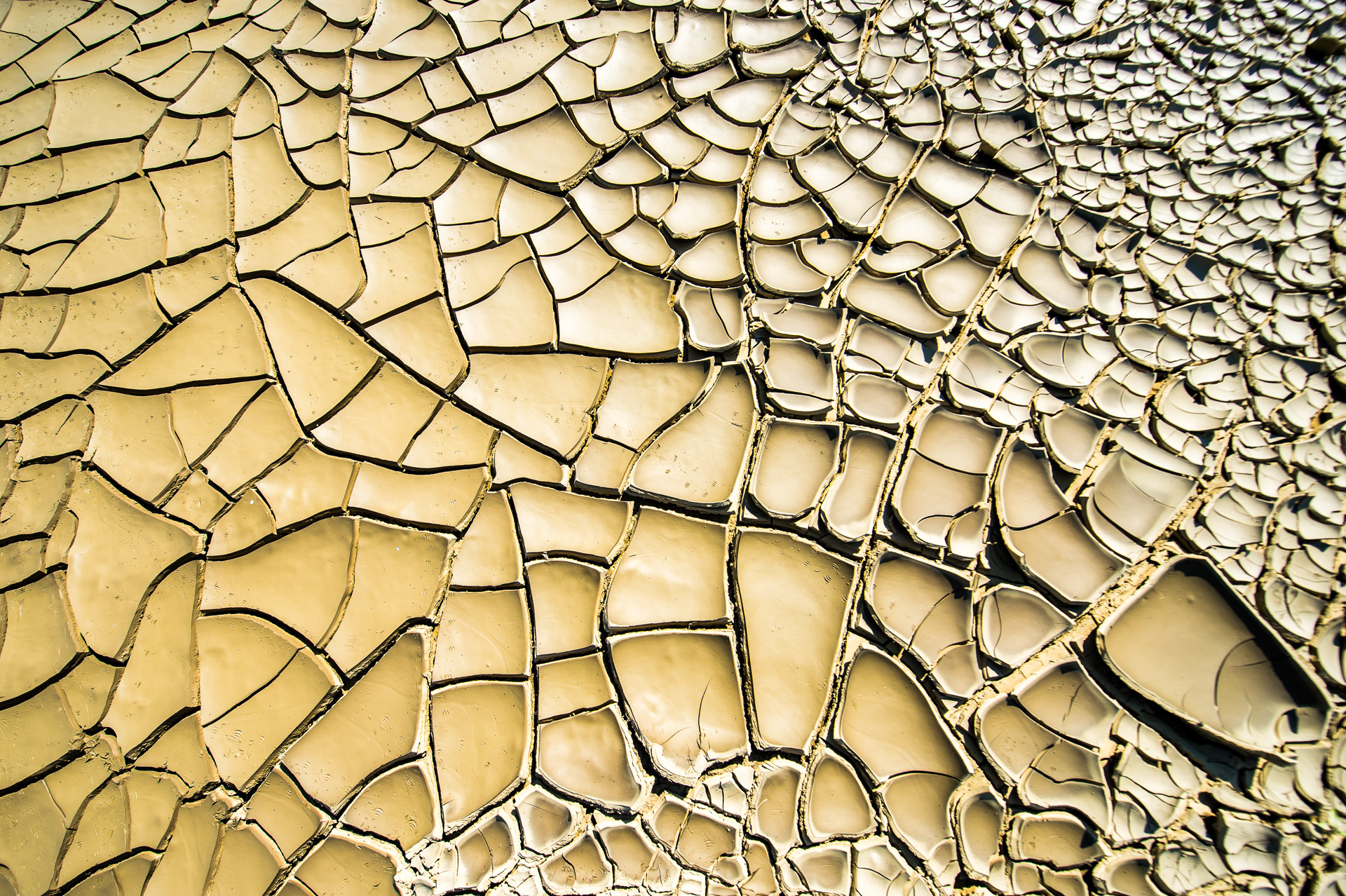 For Moldova, you can now find detailed information and warnings in the awareness reports for a variety of weather conditions (e.g. wind, snow/ice, fog, forest fires, rain, flood). A user can also tailor this information to a specific area of Moldova. As the January events showed, the ZAMG-SHSM partnership has been particularly fruitful in building capacity, training forecasters and IT staff, building better computer modelling systems, and analysing historical extreme weather events. ZAMG colleagues were pleased to see their newly upskilled Moldovan counterparts correctly predict the impending extreme weather and heavy snowfalls.
When SHSM was able to issue the 'code orange' weather warning for snowfall in the southern and central part of the country, and correctly anticipated when the worst snowfall would hit, warnings were issued to all government ministries, national media, major employers, and the general public. The entire population of Moldova can now be informed when warnings are issued on the SHSM website (www.meteo.md), transmitted via mass media and via the Emergency Situations Department.