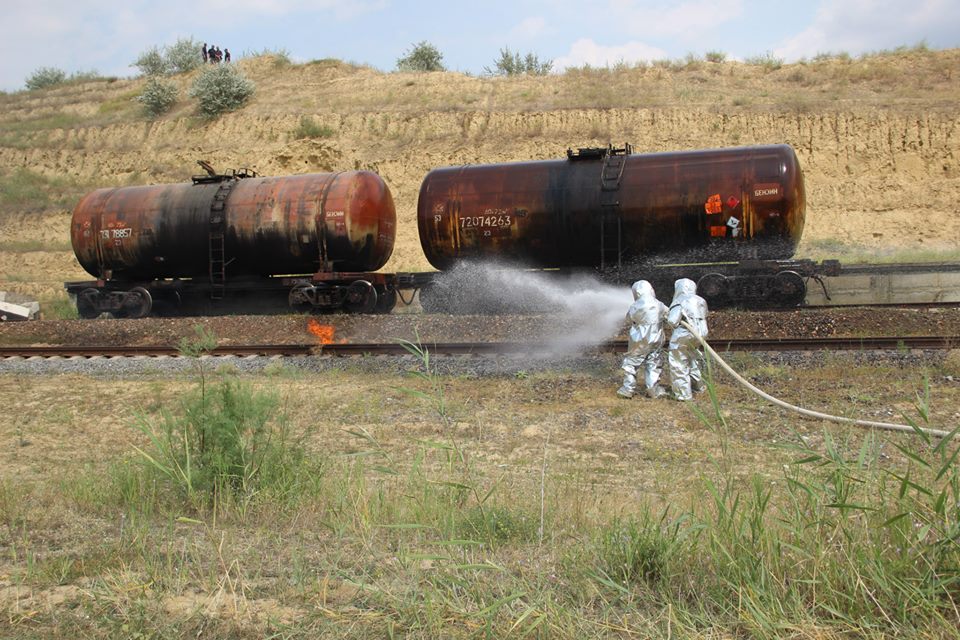 Climate Change Office within the project "Supporting Moldova's National Climate Change Adaptation Planning Process" in collaboration with the Civil Protection and Emergency Service of the Ministry of Internal Affairs have conducted, in late July, the joint Moldovan-Austrian exercise titled 'Giurgiuleşti 2015'. The event was held with the support of the Austrian Development Cooperation Agency and UNDP in Moldova.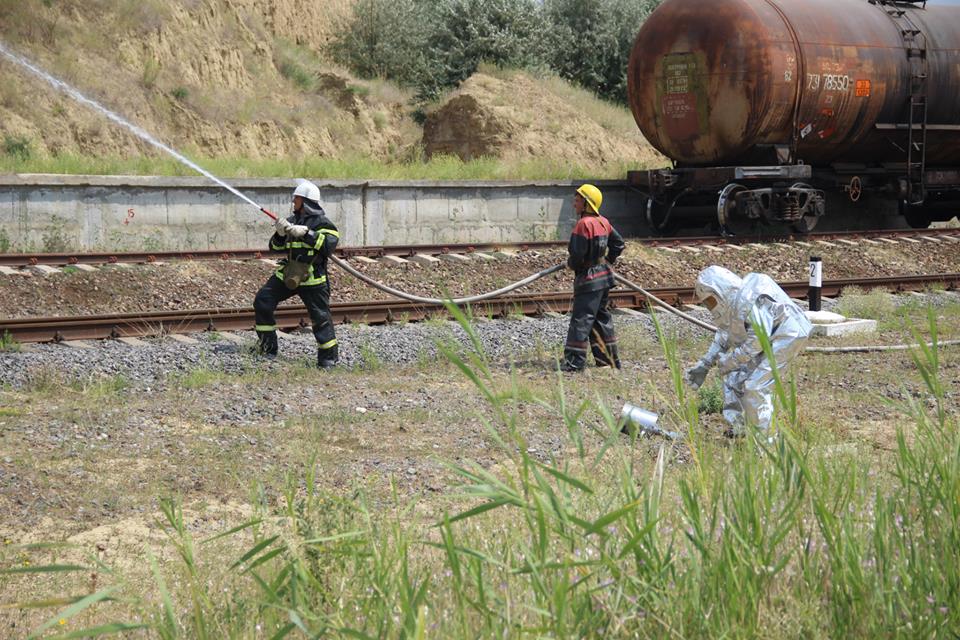 The 115 rescuers and firefighters from our country, equipped with 24 technical units have conducted, near the village of Giurgiulesti, Cahul district, national capacity-building activities of the Republic of Moldova in combating climate change effects.
"According to the scenario, after long periods of heavy rains, accompanied by strong winds and lightning, suddenly, rose the water level in the Prut river, partially being flooded the territory of Giurgiulesti International Port. Also, the dangerous geological processes activated, therefore several consequences were recorded. The first simulation consisted of the derailment of a locomotive carrying fuel. In consequence, a fire breaks and fire teams intervene. During liquidation, two deceased persons are detected. Simultaneously, according to the exercise scenario, there is a road accident involving a minibus and a car, both oveturned in a ditch. It required the intervention of the ex trication teams and SMURD rescue service.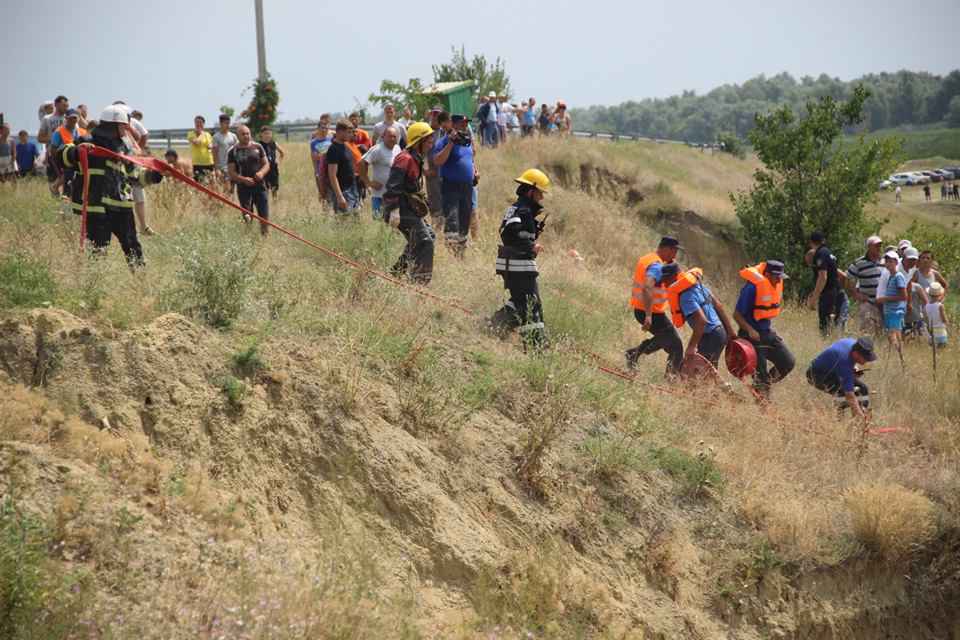 There were eight people killed, nine injured and another 18 victims. In this case, equally, it was necessary the intervention of SMURD ambulance and SMURD helicopter, as well as a SMURD aero medical crew from Romania, said Vasile Scorpan, manager of Climate Change Office.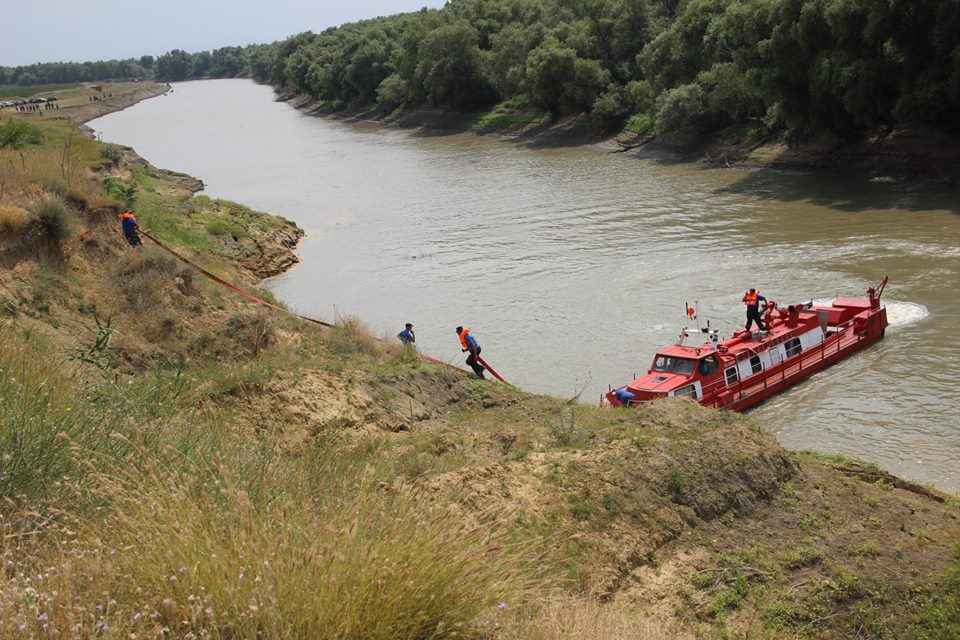 In addition, Vasile Scorpan mentioned that the purpose of the exercise conducted over two days was to test the ability of rescue intervention in the liquidation of consequences as a result of adverse weather conditions. Finally, evaluators analyzed theoretical and practical aspects of the exercise, and experts from Austria gave feedback on the Civil Protection Services and Emergencies activity